About Your HOA
The Homestead Community is managed by Brighton Corporation. Office hours are Monday – Thursday 8 am – 4:30 pm, and Fridays 8 am – noon. The Association sends out a monthly newsletter by email to help keep residents up to date on what's happening in the community. Be sure to fill out the form to get signed up today!
Contact
Ann Marie Baird
Phone: 208-287-0514
Fax: (208) 377-8962
Email: hoa@brightoncorp.com
Mail
Homestead Homeowner's Association, Inc. C/O Brighton Corporation
2929 W. Navigator Dr. Suite 400
Meridian, ID 83642
Brighton Corporation
Main: 208-378-4000
Payments
To pay your Homeowner Association dues please click the button below. Please follow the prompts to make payment. For assessments or account balance information, please contact us with the information below.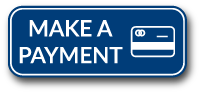 Important Documents
Below is a list of all the important documents pertaining to the Homestead Community. If you are looking for something that is not listed, please feel free to contact the Association.